Rey Cardenas
Owner, Lead Teacher in Practice Yoga Austin 300 Hour Advanced Teacher Training, Lead Teacher in Practice Yoga Austin 200 Hour Teacher Training
Rey Cardenas has been teaching yoga since 2011. In 2009 he found his way to the mat seeking a way to manage stress associated with being a professional poker player. Rey is a born and raised in Austinite. He is passionate about sharing alignment based practices that affirm both unity and individuality. When he is not leading teacher training, he is spending time with his family, editing videos or studying the work of Rudolf Steiner.
Adriene Mishler
Owner
Adriene Mishler is an actress, writer, international yoga teacher and entrepreneur from Austin, Texas. On a mission to get the tools of yoga into schools and homes, Adriene hosts the YouTube channel Yoga With Adriene, an online community of over 5 million subscribers. Yoga With Adriene provides high quality practices on yoga and mindfulness at no cost to inspire people of all ages, shapes and sizes across the globe. YWA was recognized by Google as the most searched workout of 2015, has been recognized by The Wall Street Journal and was awarded a Streamy in Health and Wellness in 2016. Adriene also co-founded the subscription network Find What Feels Good, dubbed the first "Netflix For Yoga" providing creative Yoga and Yoga Lifestyle content across all devices. Adriene combines studies of traditional yoga with developmental movement, storytelling and mindfulness. Her approach to regular self care embodies a playfulness, wisdom and humor that encourages all personalities to the mat. With a professional theatre background Adriene works in television, voiceover, film and dance and is a regular contributor for magazines and blogs. She has been recognized as one of the 100 most influential people in Health and Fitness two years in a row and travels to host classes and workshops in yoga, meditation and self care all across the globe.
Laura Joy DeBolt
Lead Teacher in Practice Yoga Austin 300 Hour Advanced Teacher Training, Lead Teacher in Practice Yoga Austin 200 Hour Teacher Training, Graduate of Practice Yoga Austin 300 Hour Teacher Training
I fell in love with practicing Yoga when I moved to Austin in 2007 and began teaching after I completed my first 200 hour teacher training in 2010. I went through another 200 hour training in 2013; it was a beautiful revisitation of the foundations of Yoga. I then completed Practice Yoga Austin's 300 Hour Advanced Teacher Training in 2016, which precipitated an incredible transformation in my teaching. I have enjoyed being a student in PYA's robust Continuing Education Program since then.
I began teaching Yoga Teacher Trainings in 2018. Over the years of offering these 200 hour trainings, my curriculum and lectures have continuously been informed by the practical, real life experience of being in the classroom, and I eagerly look forward to each meeting with my students. I'm thrilled to now be a part of the faculty offering the Advanced 300 Hour Teacher Training as well as the 100 Hour Community Yoga Teacher Training.
I have over 6,000 hours of teaching experience and a passion for Yoga that just won't quit. I hope that my Yoga classes are challenging in a lighthearted way, with an emphasis on grounding and clear alignment cues. I offer lots of variations and permission. In my classes, you'll get the idea that it never matters what you look like; it only matters how you feel.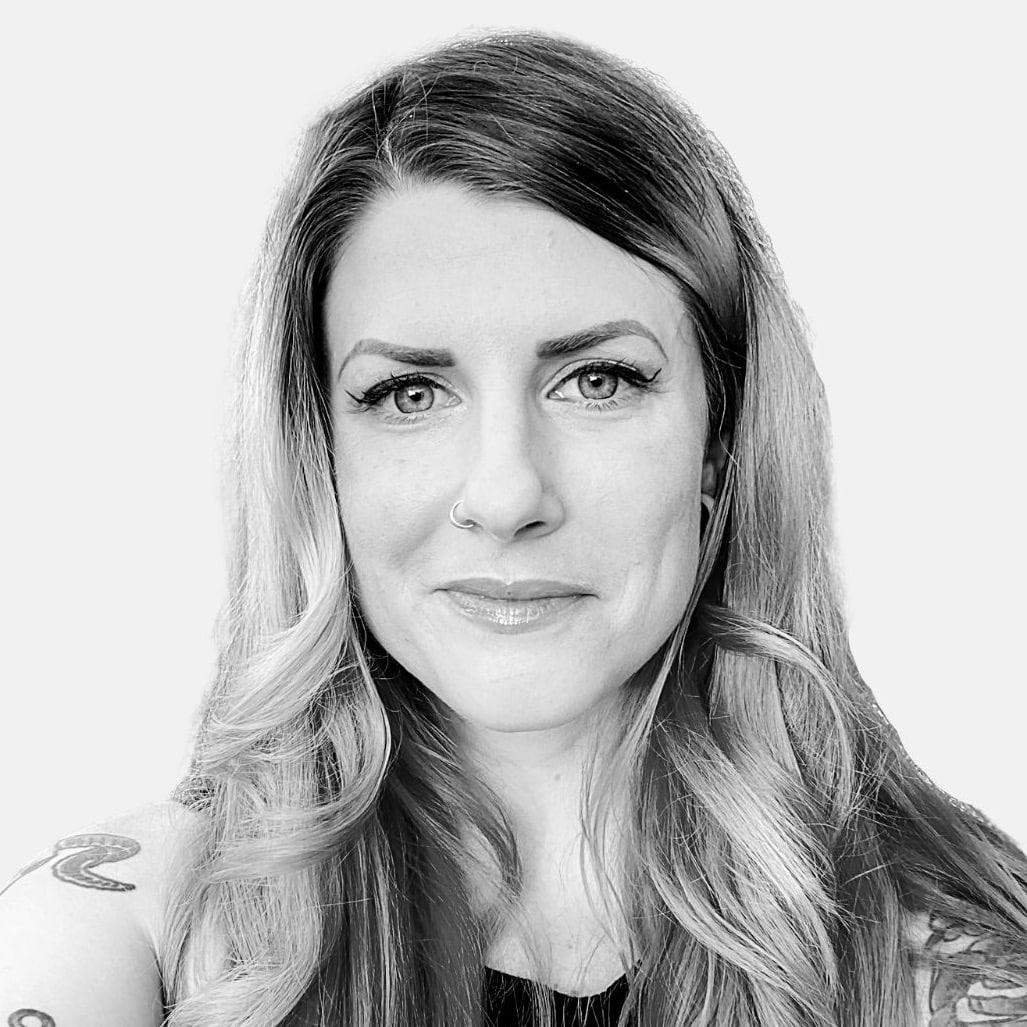 Jenni Bacich
Graduate of Practice Yoga Austin 200 Hour and 300 Hour Advanced Teacher Trainings
A recovering perfectionist, Jenni found Yoga gifted her a way to move without attachment to an outcome. The community, lack of competition and insightful guidance of many teachers empowered her to slowly shift focus away from how her body appeared or functioned on any given day. When she stopped overriding her body's limitations, she began craving daily movement from a soul-space.
A passion for coaching others to transform their relationship to their own energy, combined with gratitude for the effect yoga has on mental health, led Jenni to earn her 500-hr RYT through Practice Yoga Austin, with focused study in Trauma & Stress Informed Yoga, Yin & Restorative Yoga and Foundations of Ayurveda.
Jenni's talent lies in creating an environment where students feel nourished in movement and stillness alike. In her classes you can expect a mix of dynamic and functional movement interspersed with traditional asana to soothe the nervous system and energize the soul. Students will be given a variety of options to authentically embody their practice and prop usage is emphasized to facilitate the experience of freedom that supported alignment can bring.
Kaitlyn Campbell
Graduate of Practice Yoga Austin 300 Hour Advanced Teacher Training
Hi! I'm Kaitlyn 🙂
My teaching feels most authentic when I'm speaking about principles I'm practicing in my own life. My style is a slow, grounding and strong flow. My expertise in anatomy has me paying special attention to alignment, that feels good in your body. I love to build a practice balanced with strength and mobility. My goal is to support students to embody each pose, feel each breath and be present in the moment. I hope to guide you more into your true Self. I'm interested in yoga that is a way of life!
My first memories with yoga were from my dad who taught transcendental meditation at a university when I was a young girl. He taught me chants and meditation techniques that sparked my interest. When I found my first public yoga class in high school it felt faintly familiar to focus my attention on my breath. The "deep well" of yoga has drawn me in and brought me to a genuine connection with my Self. I'm forever grateful.
I began teaching in 2011 while attending a university in Idaho. My first training was through Yogafit with Beth Shaw. Once I completed my Bachelor's degree in Exercise physiology in 2015, I traveled to Bali, Indonesia and participated in another 200 hour Yoga Teacher Training (YTT) through High Vibe Yoga with Emily Kuser. Most recently I completed Practice Yoga Austin's 300hr YTT. I love to be in the beautiful energy of the teachers and studio.
Through the years, I've lived in 6 different states, learning and teaching wherever I go. My curiosity for life keeps me passionately exploring the truths all around us.
I'd love to help you explore yoga and what it means uniquely to you. See you at my next class!
Marnie Castor
Lead Teacher in Practice Yoga Austin 300 Hour Advanced Teacher Training, Lead Teacher in Practice Yoga Austin 300 Hour Advanced Teacher Training, Graduate of Practice School of Yoga Therapy
Marnie Castor is a 500 E-RYT who began her yoga practice in 1995 in Los Angeles, California. She took her first 200 TT through Yogaworks in NYC in 2005. She began her career as a manager of the Yogaworks, Main Street studio in Santa Monica, California, where she had the opportunity to continue as a student practicing with some of the best yoga teachers in the country. After leaving her position as manager, she was offered an opportunity to take another TT with James Brown of American Yoga School and in 2009 completed her second 200 hour TT. In 2010 she finished a 300 hour TT with Yogaworks, mentoring with the esteemed Chad Hamrin. After sustaining a back injury in 2011, she began her nascent studies in Therapeutics apprenticing with the incomparable Jasmine Lieb. Her style of teaching is a slow, alignment based flow. She employs lightness, laughter and levity in her classes and believes that there is no sacred without the profane.
Always the perennial student Marnie, has gone on to study Level 1 Urban Zen, Level 1 iRest and Trauma Informed Yoga. She is a Teacher Trainer and a certified End of Life Doula. She has studied Mediation and is currently enrolled in a Yoga Therapy program. She is most proud of her work with the inmate population at Del Valle Correctional Facility and hopes to someday lead a Teacher Training in prison.
Hannah Charles
Graduate of Practice Yoga Austin 200 Hour Teacher Training
Hannah's yoga practice started out as a form of exercise and stress relief that slowly evolved into a lifestyle as she began to recognize the benefits that yoga offers on and off the mat. Yoga has helped Hannah to become more present, enjoy the little things, and see the beauty in everything. It has also helped her to feel empowered and confident by listening to and trusting her body, knowing that everyone's body is different. After several years of practicing yoga and acknowledging a shift in her perspective as well as her overall well-being, she felt called to become a teacher to share these feelings with others in the community. Hannah completed her 200 hour teacher training with Practice Yoga Austin in 2021 and is certified through Yoga Alliance.
She has found that slowing down on your mat can translate to slowing down in life which everyone can benefit from. Her teaching style is a slow, intentional flow with an emphasis on breath work. She leads her classes at a steady pace that allows you to fully connect breath with movement so you can feel the benefits of each pose by being present in your body.
Hannah believes that movement is medicine and yoga is for everyone. She is passionate about holding space for people from all walks of life to come to their mats to connect with and learn about themselves and others. She strives to create an uplifting environment where all feel welcomed and supported, making each class accessible to all levels by offering modifications and using clear instructional cues. Her goal as a teacher is to inspire others to be present, cultivate kindness, and live authentically by practicing self love.
Iva Drtina-Hall
Lead Teacher in Practice Yoga Austin 300 Hour Advanced Teacher Training
Iva Drtina-Hall is a Yoga and Wellness Instructor, specializing in guiding students into their own transformation through yoga, breath work, meditation and Ayurveda. She has been involved in body and holistic therapies from a very young age, and has been teaching Yoga and Wellness for over 20 years.
She has lived and explored many different cultures, from being born in the Czech Republic to growing up and earning her BSc. In Physiology at McGill in Montreal, Canada. She called Tokyo, Japan home for over 13 years, where she taught cross cultural awareness, ran a healthy cafe with her husband and taught Yoga and facilitated many Yoga and Wellness workshops, teacher trainings and retreats.
Iva has called Austin, Texas home for the past 14 years and has been involved in teaching on 300 hr Yoga Teacher Trainings and creating healthy and blissful events such as: Yin + Soundbath, as well as Yin + Transpersonal Breathwork at many of the renowned studios in Austin.
Her latest work is focused on Ayurveda, having studied to become an Ayurvedic Health Counselor, and helping people gain a perspective on their own health and their potential to heal themselves through this ancient Indian healing system. She hosts many International Yoga & Personal Development Retreats in India, Thailand, Costa Rica, Belize, Japan and France.
Courtney Hans
Graduate of Practice Yoga Austin 300 Hour Advanced Teacher Training
Courtney has been teaching yoga since 2013. She earned her 200-hour yoga teaching certificate in 2013 and is currently enrolled in Practice Yoga Austin's 300-hour advanced yoga teacher training. She is recognized by Yoga Alliance as an E-RYT 200 and YACEP.
Her first yoga experience was in 2001 in New Orleans after having finished college where she studied Sanskrit and Hinduism among other subjects. She took very little notice of yoga for the next 10 years but then was hooked. "When the student is ready, the teacher appears."
Courtney's teaching style is alignment-focused and she loves teaching people who are looking to explore movement and learn more about themselves through yoga. As a self-proclaimed athlete (running and hiking – Appalachian Trail Thru-Hiker Class of 2015), Courtney encourages safety and observation to create a sustainable practice.
Courtney has taught various styles of yoga and workshops in Washington, DC; Richmond, VA; along the Appalachian Trail; and Austin, TX.
Geannie Friedman
Graduate of Practice Yoga Austin 200 Hour Teacher Training and 300 Hour Advanced Teacher Training
Geannie is RYT 500 hour certified from Practice Yoga and received this certification in February, 2022. She received her 200 hour certification from Practice Yoga in 2015. She is trauma informed, passionate about social justice, and has Social Work experience and an MSW. As a Wellness Specialist at a nonprofit in Austin, she taught yoga to individuals, couples, and group classes in people's homes and in recovery centers. She currently has been teaching at studios and in the community for 5 years. In her own practice, she found the benefits of yoga very transformative both mentally and physically, lowering stress and anxiety, improving mood and energy, and decreasing back and neck pain. Yoga helps to restore and replenish the nervous system, and she uses yoga as a tool to help others in the community. She is very passionate about teaching yoga, making it welcoming and accessible for everyone, fun, and a practice for growth, strength, healing, and restoration.
Stacie Hawkins
I didn't find yoga, yoga found me. I was having trouble coping with a traumatic life changing experience when I stumbled upon my first class. Before I discovered yoga, I was a personal trainer for several years. I was a competitive swimmer, and pretty much did every form of physical activity excluding yoga. One day, I was coaxed into a yoga class by a friend. The class challenged me physically and woke me up emotionally and ever since that first practice, I became a student for life.
I am a 500-hour E-RYT Certified Yoga Instructor and am also a certified personal trainer through NASM (National Academy of Sports Medicine) and have been teaching yoga in Austin since 2007. I continue to grow in my teachings through experience with my personal practice, studies with my teachers and my students. My teachings have a lineage in Ashtanga, Vinyasa, Anusara, and Iyengar and are heavily influenced by my knowledge of anatomy and sequencing as taught by my long time teacher, Shanti Kelley. I also incorporate the universal principles of alignment as taught by my teachers, KK Ledford, Jason Lobo, and Noah Mazé.
I believe that our yoga practice is a mirror to our everyday lives and can help us change our perspective if we learn to surrender and trust the process. I believe that yoga is for everyone and in my classes I emphasize the importance of self-awareness, alignment, and personal growth. My teachings are lighthearted, playful, and educational with creative sequences that are ever evolving and changing, just as we are. I look forward to growing and learning with my students both on and off the mat.
Shanti Kelley
Co-Director of Practice School of Yoga Therapy, Lead Teacher in Practice Yoga Austin 300 Hour Advanced Teacher Training, Guest Teacher in Practice Yoga Austin 200 Hour Teacher Training
Shanti began the study of Yoga in 1996 with her first teacher, Vince McCallaugh. With him, she studied the principles of asana, pranayama, yoga nidra, dharma and a gentle and light-hearted approach to practice. In 2000, she was granted her 1st Teacher Certification in the Lineage of Indra Devi and Elemental Yoga. After 7 years with her teacher she went on to study Astanga with Tim Miller, Iyengar with Lisa Walford and Bhakti with Dharma Mitra until finally landing with her current teacher Annie Carpenter in the system of Smartflow, an alignment-based style of vinyasa that she believes transformed not only her practice but her life. Her classes are rhythmic, progressive and steady; always calling to the student to look deep, dive deep and steadily rise. Shanti is a senior-level 500 hr certified teacher within Annie Carpenters Smartflow system and holds 2 different ERYT-500 certifications. She completed a Masters program in Spiritual Psychology in 2003 and is an accredited Yoga Therapist with the IAYT. Shanti is a Level 2 iRest Practitioner, for which she wrote her dissertation on the application of iRest within a Yoga Therapeutic setting; and is currently completing her Integrative Restoration certification with Richard Miller. Shanti has taken her love for alignment, anatomy, metaphor and philosophy and is Facility Instructor for several Teacher Trainings through the country, specializing in anatomy and kinesiology for Yoga Teachers. Her own anatomy manual, the Body as Metaphor, will be published in early 2018. Shanti is a life long student and practitioner of yoga and believes that yoga is for everyone for as long as they want it. She is honored to be a teacher of teachers and a guide to anyone on the courageous journey of life experience. She is quickly becoming an expert in her field and leads retreats, training and anatomy components for many teacher trainings both locally and nationally. She feels blessed to share her wisdom with all those in this developing global community of yoga!
Shawn Kent
Faculty of Practice School of Yoga Therapy, Lead Teacher in Practice Yoga Austin 300 Hour Advanced Teacher Training, Guest Teacher in Practice Yoga Austin 200 Hour Teacher Training
Shawn Kent is a licensed practicing counselor, a licensed massage therapist, and a certified Yoga instructor. Shawn specializes in Mindfulness Based Yoga Therapy and teaches yoga as a practical wellness discipline. He has run Mindfulness Based Yoga Therapy groups for adolescents in juvenile detention, for incarcerated adults, and currently for under-served youth in the public school system. He also runs Mindfulness Based a Relapse Prevention groups for youth in recovery. He sees yoga as a healing discipline that has the potential counteract many of the difficulties of modern life, and encourages students to truly practice mentally, physically, and emotionally both on and off of the mat.
Allison Bee Levy
Graduate of Practice Yoga Austin 300 Hour Advanced Teacher Training
Alli Bee has been on a mission in this lifetime to figure out how to find her light and let it shine! Now it has become her mission and purpose to help others to find their light as well! She has found in order to do this, one must follow their heart. Alli Bee has followed her heart and been inspired by the impact this practice can bring into one's life. Yoga is not only about the physical body, but it delves deeper on a much higher frequency. This practice has helped her understand how to cultivate this energetic field of peace while embodying this light and being able to share it with the world. Alli Bee started her practice over ten years ago as an outlet for her frustration, sadness and anxiety. Yoga became a way for her to really get to know and be able to speak with her heart. The world can be a crazy place, but when she got on the mat, it became her safe space. A place where she can devote her heart to move with purpose, to listen to her body, and to find a way to release that toxic energy that no longer served her. Everytime she would arrive to class, she would set an intention to create the reality she wanted to live in. Manifesting your reality is something Alli Bee holds dear to her heart and she provides the space for her students to attain this just as her teachers did for her. She cultivates a sense of playful peace that lightens a room when she teaches. Her sequences are creative, yet flow with ease and purpose to calm the nervous system and realign one's Chi. She grew up as a gymnast, so she also weaves in challenging, yet mindful moves that helps one really tap into their own body. With her positive messages and intuitive observations, she adapts to her students needs and creates a safe space to practice, while allowing them to move through the pose by following their hearts.
Alli offers Donation Based Holotropic Breath Work & Meditation on the Second Saturday of each month (7:30-8:30pm).
This class is a donation based breath work class using the Holotropic Breath Work technique. Alli Bee will be guiding you the whole time during this powerful journey with a short meditation to begin, 30 minutes of breath work and 20 minutes of integration at the end with a guided meditation. This class is open to anyone and is done lying down on the ground. No previous experience necessary.
Rachel Matyastik
Graduate of Practice Yoga Austin 300 Hour Advanced Teacher Training
Rachel was hails from Arlington, TX and has a BS in Engineering Sciences from Trinity University. She completed her 200 hr yoga teacher training with YogaWorks San Francisco in 2019 and her 300 hr training with Practice Yoga Austin in 2023, deepening her love and knowledge of this multifaceted practice. Through Yoga Rachel has developed coping skills that help her to stabilize through the turbulence of life.
Rachel continues to seek out development opportunities to strengthen her teaching and personal practice, particularly nerding out where yoga asana intersects with her mechanical engineering background. She teaches alignment based flow. You can expect to move with breath, build strength, and unkink the body from desk-posture. Rachel builds intelligent sequences, which work to turn the gaze inward and cultivate awareness of the self. Rachel is currently teaching in Austin, TX where she coaches her students to use the toolbox of Yoga to manage the chaos of everyday life.
Siara Morrow
Siara's classes are exceptionally breath-based, centering on development of stable attention, an enlivened body, and a sense of ease. Connect your whole being through intentional breathing that enables deep āsana experiences. She weaves in subtle practices of introspection, self appreciation, prāṇāyāma and visualization as you press into well rooted patterns with new ways of expanding your practice. Guided by the belief that inspiration is our gift to each other, she intertwines concepts from Raja yoga, Haṭha yoga, Āyurveda, anatomy, psychology and behavioral health to draw your awareness into the richness of your inner experience.
Siara is a student and teacher mainly of Viniyoga, a lineage that intersects Raja and Haṭha yoga. Viniyoga was carefully engineered by T.K.V. Desikachar, son and student of Tirumalai Krishnamacharya. In 2021, Siara is completing her 500 hour studies and beginning Yoga Therapy training at the Yoga Well Institute under the guidance of Chase Bossart, student of Mr. Desikachar, and Amanda Green, student of Chase. In 2018, she received her 200 hour certification under Mary Richardson and Kristen Folkens at Yoga Yoga. Siara also draws from her psychology and behavioral health studies at Drexel University.
Zander Nunnelly
Graduate of Practice Yoga Austin 200 Hour Teacher Training, Current Student of Practice Yoga Austin 300 Hour Advanced Teacher Training
Yoga captivates me. The peace and clarity that come from regular practice is transformative and yoga philosophy has shifted my outlook, developed a reverence for this practice, and called me to teach. My classes place an emphasis on mindfulness, breath, moving with intention and allow for moments of challenge and stillness. I teach to all levels of students and make classes accessible to first timers and experienced practitioners.
My teachers continue to educate and guide me to expand my understanding of all aspects of this practice and I fuse their wisdom with my own intuition when teaching. It is my deepest and most sincere intention to create experiences that resonate with my students and positively influence their life off the mat.
I completed a 200 hour yoga teacher training in the fall of 2022, meditation teacher training in February 2023, and I am currently enrolled in a 300 hour training all through Practice Yoga Austin.
Brandi Jo Perkins
Graduate of Practice School of Yoga Therapy
Brandi Perkins was born and raised in the Austin Area. She began practicing yoga in 2003 and completed her first yoga teacher training in 2013. Over the years she has continued her studies in yoga and developed her practice as a Western Herbalist as well. She teaches alignment based classes that hone in on conditioning the body and mind. The classes will be centered in nourishing stability and mobility, developing strength while finding release, and building subtle body awareness. She also teaches Seasonal Yin Classes that blend meridian theory and herbal nutrition to balance with the natural changes of the year.
Sam Pullen
Graduate of Practice School of Yoga Therapy, Graduate of Practice Yoga Austin 300 Hour Advanced Teacher Training, Graduate of Practice Yoga Austin 200 Hour Teacher Training
Sam Pullen hails from Louisiana. A yoga teacher, cook, and traveler, she is passionate about sharing asana practice with all walks of life, solo travel, self empowerment, and time spent outdoors. Sam earned her 200 RYT and 300 RYT from Practice Yoga Austin under Kiely Rutledge, Rey Cardenas, Gioconda Parker, G'nell Price, Shanti Kelly, Stacie Hawkins, Shawn Kent, Ive Drtine-Hall, and Jenn Wooten's tutelage. Through out her training and teaching career so far, it has been her focus to guide practitioners in a way that is both a challenge and release towards peace and clarity of mind and body.
G'nell Price
Lead Teacher in Practice Yoga Austin 200 Hour Teacher Training
G'Nell Price has been practicing yoga since 1998. Having over 1000 hours of teacher training provides her with a wide knowledge base for different styles and methods of Hatha Yoga. She is a former Anusara-Inspired yoga teacher. Additionally she has completed Baron Baptiste method of Power Vinyasa flow teacher training and assisted Baron on many occasions. She is influenced and inspired by her long time teacher Christina Sell.
G'Nell was given the yoga name, Karuna, "she who is full of compassion", which appropriately describes her dedicated teaching. Her classes are lighthearted and challenging: you will feel supported, experience blissful alignment, leaving with inspiration in your heart and a smile on your face.
She works full time as a Behavior Specialist for children with multiple disabilities at Texas School for the Blind and Visually Impaired. G'Nell has witnessed amazing results for the differently-abled children practicing yoga. The radiant children at TSBVI are her inspiration and continually teach her about her own path.
G'Nell lives on the East side with her husband and Border Collie, Pippi. Come to her class to learn, laugh, sweat and shine!
Tyler Price
Graduate of Practice Yoga Austin 200 Hour Teacher Training
I remember taking my first yoga class while studying at Texas State University— I was intimidated and completely lost! However, I quickly noticed the effects yoga had on my mental health. I became a student for life. I found Practice Yoga Austin in 2015 and it became my home once I moved to Austin.
Eventually, I received my 200 HR Certification in 2020 under the direction of Laura Joy and Marnie Castor. I love teaching students how to practice in an accessible, sustainable way. A teacher once said, "We don't come here to be good at yoga." This is how I structure my classes. It is important to me that all students feel welcome, especially if they are new to yoga.
Off the mat, you can find me biking around Lady Bird Lake, jamming to 80s music, or buying too many houseplants.
Emily Smith
Co-Director of Practice School of Yoga Therapy
Emily Smith, M.Ed., CRC, CCM, C-IAYT, E-RYT has been practicing yoga since 1998, and teaching since 2003. As a former studio owner, she is experienced in teaching foundational yoga to advanced yoga practices. Her classes blend somatic experiencing, breath as shape change, intelligent flow sequencing and non-dualistic Tantrika yoga philosophy. She believes yoga guides us to live more courageously and vibrantly. Emily began working as a yoga therapist in 2006 after completing yoga therapy training. She has also been under the tutelage of Doug Keller since 2006 studying the Therapeutic Wisdom of Yoga. Currently, she has undergone more than 4000 hours of training in yoga therapy, meditation, and pranayama with such teachers as Rod Stryker, Donna Farhi, Tias Little and Leslie Kaminoff. She maintains a personal practice under the guidance of Mahadevi Sandra Summerfield Kozak. Emily is certified by Phoenix Rising Yoga Therapy, a certified Y12SR yoga for addiction instructor under Nikki Myers, certified Love Your Brain instructor and has completed iRest levels I & II with Richard Miller. Emily draws upon her real world experience in working as a rehab counselor and yoga therapist in her teachings to make group classes a healing personalized experience.
Emily possesses an M.Ed. in Rehabilitation Counseling, and has 20 plus years of experience as a Certified Rehabilitation Counselor & Certified Case Manager. She works as a Director of a Yoga Therapy Training Program in Austin and serves on the Accreditation Committee for IAYT. In addition, she isCertified in Coaching Healthy Behaviors through The Cooper Institute, as a Main Street Vegan Lifestyle Coach, in Plant-Based Nutrition through Cornell University and is a Certified Wellness Program Specialist through the Chapman Institute.
Jen Vu
Jen discovered sound healing in 2008. After being in a car accident and undergoing many different therapies, she still had ongoing sciatic pain. Looking for relief, she tried sound healing and in 2 private sessions the pain was gone for good. Jen has leaned on sound for her own healing, and during the pandemic was called again & again to sound. She has completed her sound healing training with the Atma Buti Sound and Vibrational School, is a certified practitioner with the Sound Healing Academy, and is a certified BLISSbowls practitioner. She offers one-on-one and group sound bath meditations to facilitate vibrational healing, working with Himalayan, quartz and crystal alchemy singing bowls, gongs and other sonic tools.
Jen has been teaching yoga in the Austin community since 2016. She completed her 500hr alignment-based vinyasa training with Shanti Kelley. She specializes in kids and aerial yoga and completed training with The Little Yoga House and Yogapeutics. She is a certified Meditation and Mindfulness teacher. Jen is also a certified Reiki Master, 10th generation healer in the direct lineage of Reiki founder Mikao Usui.
Jen brings teachings from all these modalities to integrate movement, play, self-care and good vibes to all her offerings! Connect with Jen on IG @sonic.starchild.
Jen teaches Donation Based Sound Bath Meditation on the first and third Saturdays of each month.
Experience deep relaxation through an immersive sound journey where you are "bathed" in the therapeutic sounds of Himalayan, quartz and crystal alchemy singing bowls, gongs and other sonic instruments. Release stress and restore energetic balance in your body through vibrational sound healing.
Whitney Walsh
Yoga has been a centerpiece in my life for well over a decade. I practice alignment yoga to provide mental clarity in the moment and to explore my physical capabilities, emotional resilience, and character growth over the long term. And as a yoga teacher, I love guiding others on this journey to meet themselves.
I find the physical body and its infinite nuance fascinating, and I intend to spark others' curiosities through my instruction. Our bodies are constantly evolving, dynamic – sometimes hard to master and sometimes hard to accept. Therefore, I teach students how to tailor poses to their bodies rather than crafting the "perfect pose." I find this results in a sustainable asana (yoga postures) practice, promotes respect for our unique bodies, and supports physical longevity.
Through the body, yoga reveals and confronts familiar human experiences such as growth, limitations, eagerness, and disappointment explicitly and intentionally in a contained space on the mat. Thus, I may introduce advanced postures and offer challenging options with an open invitation for no expectations. Through this process, my yoga class provides the opportunity to confront the ego with compassion and integrity. Expect a certain amount of flow to harmonize breath and movement then prepare to still the body to meet the mind.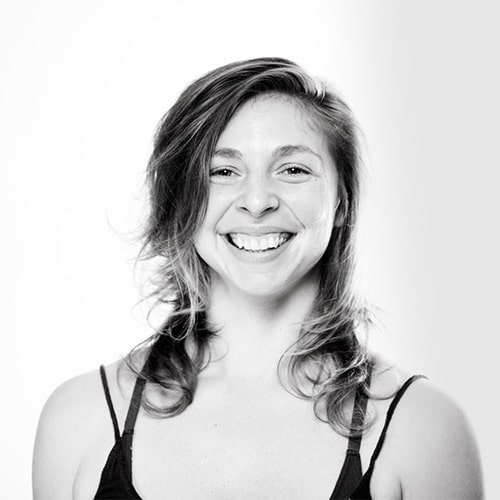 Tova Weinberg
Tova is a life-long yoga practitioner, and has been teaching yoga in Austin, TX since 2014. She has studied under Gioconda Parker and Christina Sell and is a registered E-RYT500 with Yoga Alliance.
Tova specializes in alignment-based vinyasa flow. She embodies her own unique playful style and makes class accessible for all levels of practitioners through her clear instructional cues. Her classes are fun and cultivate both strength & flexibility – and always sequenced to an awesome playlist.
Tova has been in the corporate world for over 15 years, and understands the constant tug of war of juggling a full time career and making time for yourself. Through her teachings, Tova's intent is to nurture the balance that we all crave. Connect with Tova on Instagram @yogitova.
Jenn Wooten
Lead Teacher in Practice Yoga Austin 300 Hour Advanced Teacher Training, Lead Teacher in Practice Yoga Austin 200 Hour Teacher Training
Jenn's yoga roots are planted in both the Ashtanga and Iyengar yoga lineages. She draws from these foundations and other yoga styles; Anusara and Yin Yoga to create a Vinyasa yoga style that cultivates strength, grace, fun and freedom of expression.
Jenn loves teaching students how to practice in a way that is accessible and effective. She encourages students to focus on the process of self-understanding over the poses and highlights the importance of discovering one's inner teacher.
Jenn has an academic background in anatomy and physiology and combines this knowledge with an intuitive approach to healing. She has been teaching for 10 years and practicing for 18. She has taught classes in Thailand, Venezuela, Mexico, Costa Rica and the U.S. Her yoga practice and her family are the glue that hold her life together and she is deeply grateful for both.
Jenn has been teaching yoga for eleven years going. Her gift as a teacher is her ability to connect somatically and emotionally with her students to connect with the wisdom of their own bodies. She loves teaching students how to practice yoga in a way that is accessible and effective to strengthen the body, ground the nervous system and open hearts and minds. Her teaching style is loving, grounded, challenging and as irreverent as it is spiritual. She teaches teacher trainings, retreats and workshops both locally and internationally. She continues to discover herself and the world around by rooting deeply into family and teaching while uncovering the mystery and magic that come from showing up to life as it is.
Jess Zarowitz
Graduate of Practice School of Yoga Therapy, Graduate of Practice Yoga Austin 200 Hour Teacher Training
Jess was first drawn to yoga as a way to soothe anxious energy and replace unhealthy coping skills that were no longer serving their purpose. Over the years, her practice has radically transformed into one that invites in more stillness and presence, a lens through which to observe the mind, regulate the nervous system and understand what it means to be embodied. Jess believes yoga is for every body and is passionate about making it accessible to all. In her classes, she aims and encourages us all to keep it real, do our best, be good to ourselves and others. She teaches regularly at the Lockhart Women's Prison and her company IT IS: All Goods dedicates profits towards free yoga for underserved groups. You can find out more about her work at itisawebsite.com. Jess' love of travel has provided her with a worldly perspective, open mind and free spirit. She's a mountain mama at heart who loves to sink her bare feet into the earth and discover new things with her Catahoula Leopard Hound.